It has to be effective not just win awards.

Lubbock &
Indianapolis SEO
Insights & Successes
At dacodaDigital, we believe the work we do has to do its' job. That means allowing you to reach your customers and engage them and convert them. It means a powerful, results driven solution. Yes it's creative, yes it's innovative and yes maybe it even has won awards but more importantly….yes it's successful.

Take a look at some of our work and then see how we can work for you.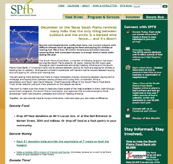 Lubbock South Plains Food Bank
One of our ongoing clients, the South Plains Food Bank, contacted us to implement an organic SEO program, along with an Adwords campaign to target potential donors for donations.

---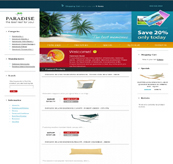 The Tropical Hammock
This was a brand new site, From conception to finished site, Tropical Hammock contacted us to design and set up an ecommerce solution for their hammock store. They needed an ecommerce site to sell their products online. We used our ecommerce application featuring customer account storage, order history storage, multiple shipping locations capability and full online product/orders/newsletter management. Along with a hosting plan, we are working on an SEO program and we are building links for 6 keywords for organic listings.

---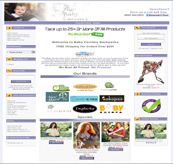 The Baby Carriers
This company contacted us to re-design and tune up their ecommerce solution for their online store. The Baby Carriers had an existing ecommerce site, but they were not happy with the design nor the features. We used a database driven cart that we have modified extensively. The company hosts with us, and we implemented an agressive SEO program with many keywords. We ran a very large Google Adwords campaign until organic search listings began to match the Adwords campaigns.

---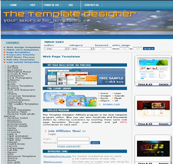 The Template Designers
This company contacted us to give their ecommerce solution for their online store a facelift. The Template Designers had an existing site, but wanted help with the conversions of their affiliate program. The company hosts with us at globalwebhosting.net, and we implemented a long haul SEO program in a very competitive keyword market. We feel this will be a 1 1/2 to 2 year endevour.

---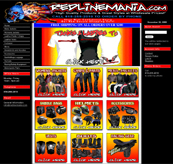 RedLine Mania
They needed traffic. We set up a SEO program with them and adjusted some onsite parameters. This was an existing ecommerce store and adjustments to their keywords and tags were changed to reflect competition with their keywords.

---